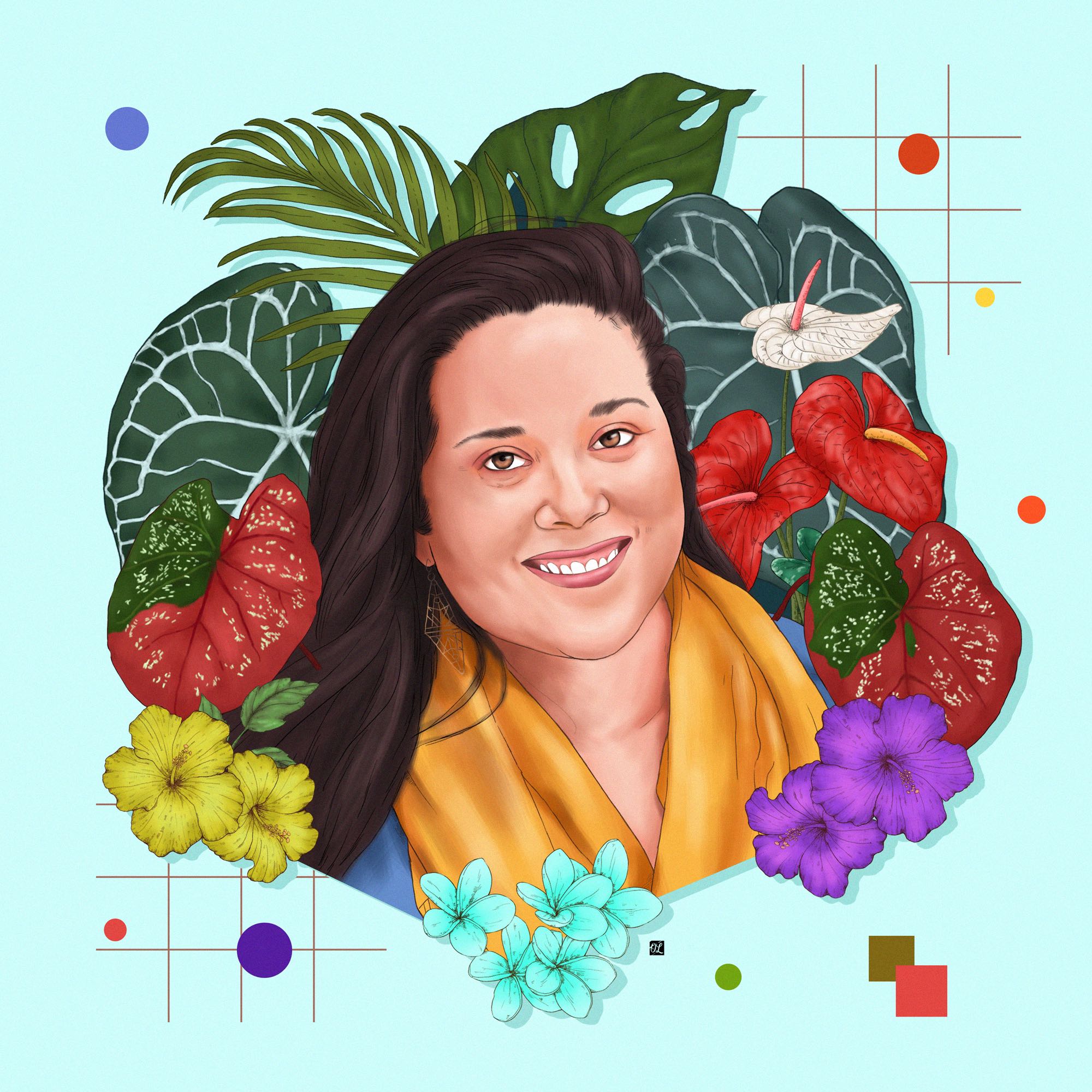 Vanessa N. Ortiz
Lead Product Designer
Improving Bass Pro Shops Product Details Page
Provide our users with an enjoyable, helpful, and frictionless buying journey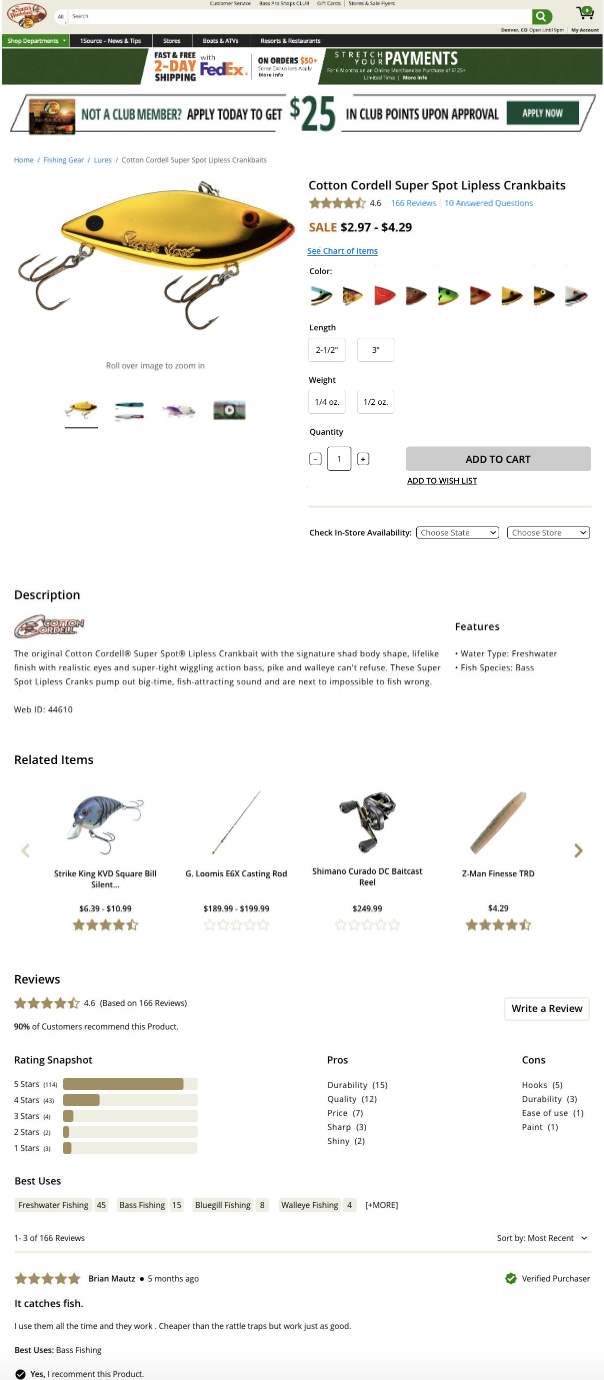 Product Description Page (PDP) Redesign
Bass Pro Shops has always been in the business of putting customers first and helping them get the products they need to enjoy the outdoors. In keeping with the times, Bass Pro Shops is working on redesigning and improving its website.
The Problem
Presenting multiple buying options contributes to the most significant pain point to an already confusing user experience by creating too much flexibility in the purchasing journey, as well as a lack of clean and well-organized data, and poor messaging. The Product Description Page (PDP) is one of the highest-trafficked pages on bassproshops.com and these issues contribute to a high abandonment rate.
The Goals / KPIs
Provide our users with a buying journey that is reflective of a global eCommerce experience geared towards our persona set that drives higher conversion rates and average order value while decreasing abandonment rate and time on page in an iterative agile approach.
My Role
Lead UX/UI designer and researcher.
BPS Personas
BPS personas were crafted based on common Bass Pro Shop use cases. These four personas, each embody typical user goals and needs and highlight potential problem areas that open up the potential for the improvement of BPS's digital user experience.
THE FINAL WIREFRAME IDEAS WAS BASED ON THE FINDINGS UNCOVERED DURING THE DISCOVERY PHASE.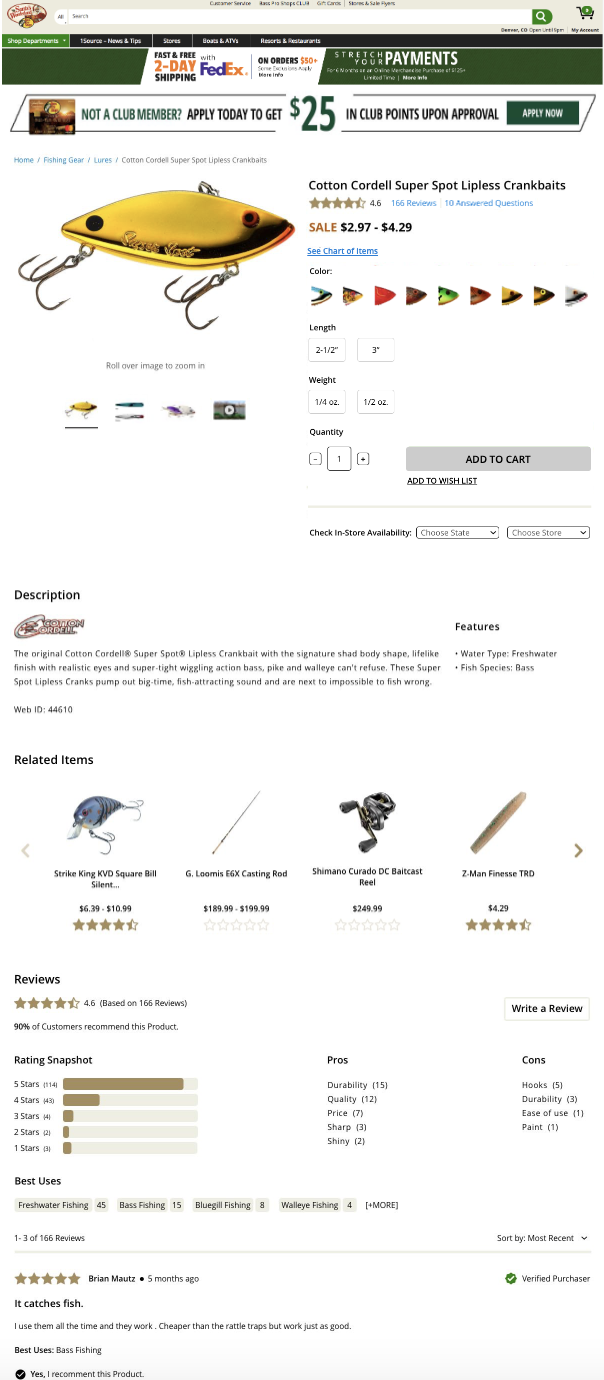 Desktop Prototype
We used an interactive desktop prototype to receive user feedback on usability, look, feel, etc.
PRICING
• Does simplifying the product pricing display help users understand what they are expected to pay?
• Does it help users know how much they are expected to save?
IMAGES & VIDEOS
• Does grouping product images and videos help users?
CHARTS
• Does separating chart information and review information make the page easier to interpret and understand?
REVIEWS / QUESTIONS & ANSWERS
• Does presenting additional customer reviews ('all reviews') and questions & answers on a separate page simplify the experience?
SELECTORS
• Do standardized product selectors make it easier for users to make product selections?

• Do enhanced selectors (including "Sale" for specific items) make it easier to determine what is on sale?
Usability Testing Results
PRICING
• Displaying the range of prices was easier to interpret.
IMAGES & VIDEOS
• Separating images and videos fit the users expectations.
CHARTS
• Easier to read and interpret. Some users liked having charts open by default.
REVIEWS / QUESTIONS & ANSWERS
• Customer Reviews: Easier to read and filter/sort.
• Q&A: Easier to read and interpret.
SELECTORS
• Standardized selectors easily recognized and used between products.
OVERALL
Users were very satisfied with the new design approach and would recommend Bass Pro Shops to a friend/colleague.
Analytics
MONITOR THE PERFORMANCE OF THE DESIGN IN THE PRODUCTION ENVIRONMENT & MAKE IMPROVEMENTS AS NEEDED.
37,85⬆︎2.3%
REVENUE CHANGE